Craft your perfect message.
Drag, drop and edit - with AWeber, there is no design or coding experience required. Start with one of our professional mobile-friendly templates, or build a design from scratch.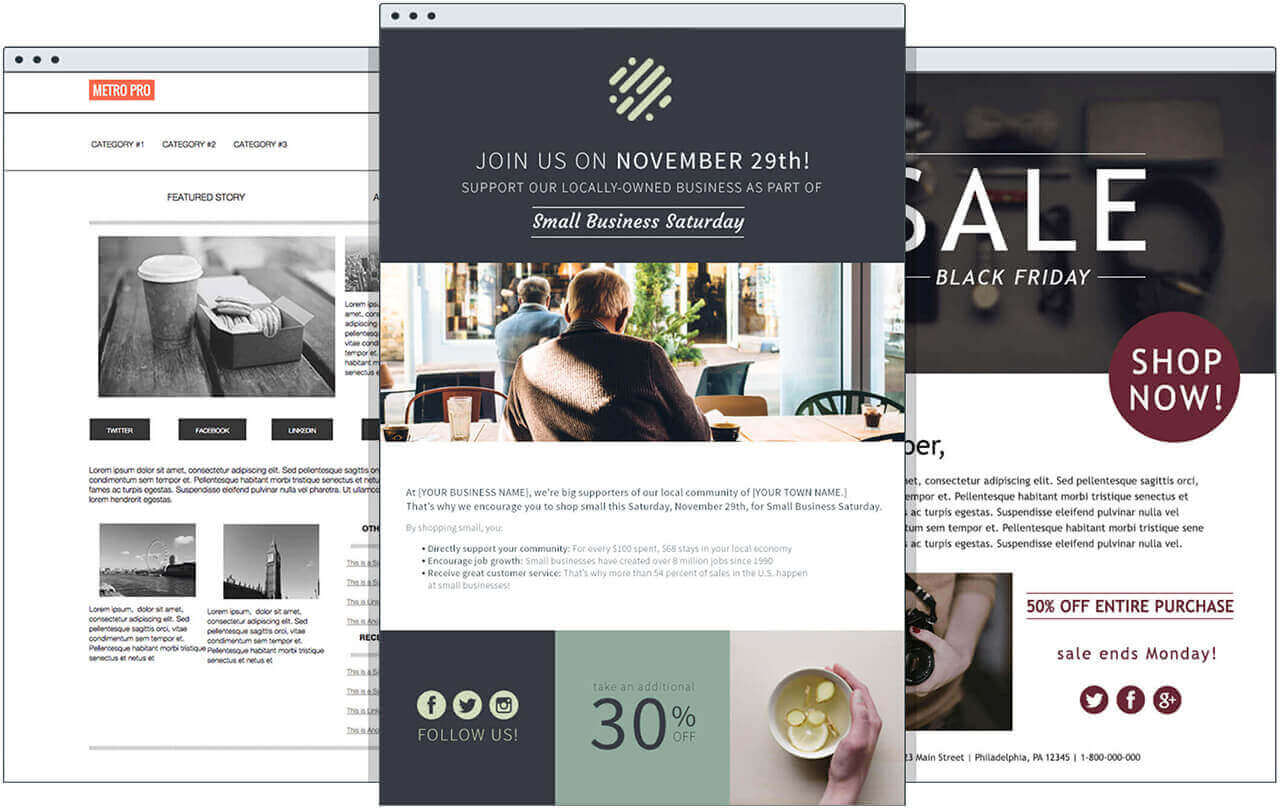 Engage subscribers with images.
Need images? We've got more than 6,000 royalty-free stock photos to choose from. Or upload your own images and gifs, and we'll host them for free.
Send targeted emails.
Segment your list based on people who read your last email or re-engage people who didn't. It's the simplest way to make sure the right people get the right messages.

Track your success.
Easy-to-read analytics and our free mobile app, Stats, will deliver your data right after you hit send. Review your opens, clicks, sales, and more to ensure your emails are performing.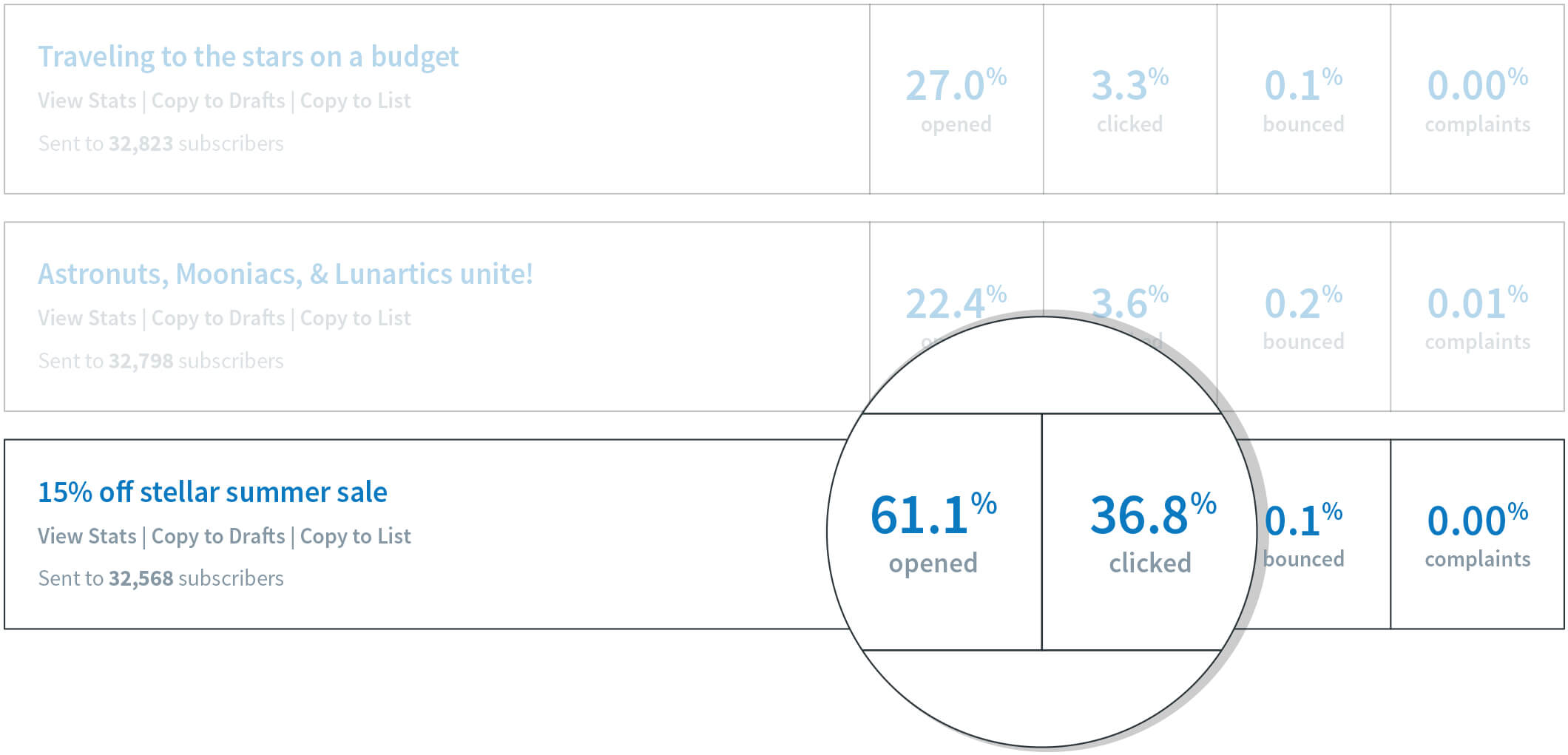 Need a template? We can help.
Not a designer? Our team offers custom template design services at an affordable rate.