AWeber isn't your average workplace or career. Join our mission in helping businesses succeed with email, and become part of a talented team that will challenge you to grow and make you laugh with a meme or Nerf attack.
I'm looking for a role in...
Sign up to learn more about future career openings.
Benefits that'll make your jaw drop
100% company-paid insurance
Short-term disability & life insurance
401k retirement benefits with company match
Profit sharing
Shuttle to/from local SEPTA train station
MacBook Pro laptops & 27" monitors
Paid time-off & holidays
Free lunches every day
Fully reimbursed gym memberships
Tuition reimbursement
Weekly yoga class
Two volunteer days per year
A game room with billiard, foosball & ping pong tables
Break rooms stocked with soda, juices, coffee & teas
Multiple high-definition theater rooms, fully equipped with Xbox, Wii & Blu-Ray players
A building that's fun and green
Not only will you love being a part of the AWeber team, you'll also have a blast working at AWeber HQ. Collaborate with other team members in one of our many meeting rooms, hop in a bean bag chair to zone in on a project or work at your desk in our open-office environment.

Our office is also a LEED Gold Certified building, which means we adhere to a number of sustainable practices, like indoor environmental quality and water efficiency. That's why you'll notice cool office details like our living biowall, water fountains, organic lunches and more.
One of the best places to work in PA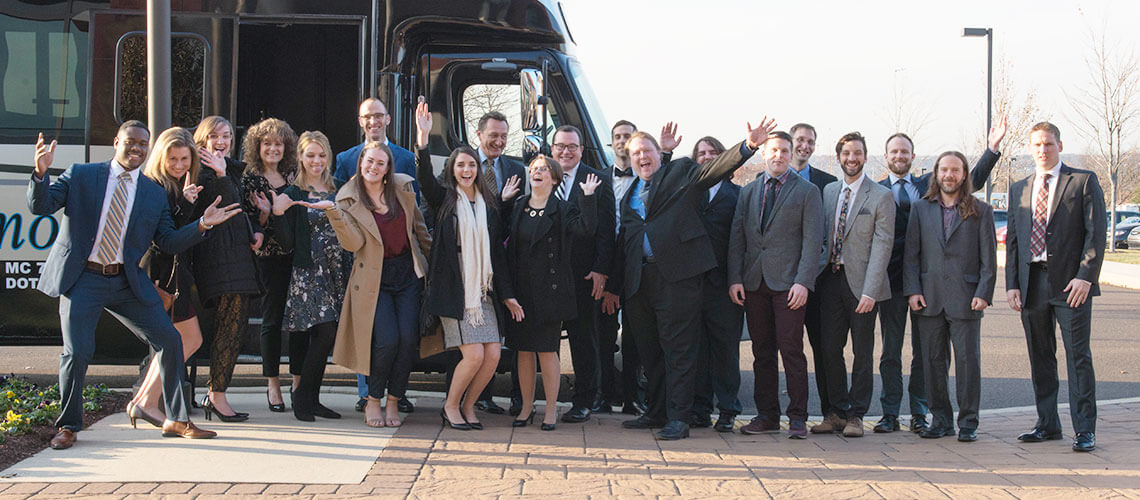 We don't mean to brag, but we will let our awards speak for themselves. AWeber has been recognized as one of the best places to work in Pennsylvania for five years in a row by a number of organizations. Our Customer Solutions team has also been recognized for their stellar expertise and commitment to customers.