In the News
AWeber's Tom Tate Shares Mission and Legacy with HostingAdvice.com.

Read More

AWeber CEO Tom Kulzer Interviewed About Email Marketing Best Practices

Read More

AWeber's CEO Tom Kulzer and COO Sean Cohen Discuss Best Places to Work Award [Video]

Read More
AWeber's Justin Premick Gives Do's and Don'ts for Building Your Email List

Read More

AWeber CMO Erik Harbison Gives Advice on Scary Email Marketing Mistakes to Avoid

Read More

AWeber Wins Best Places to Work in PA Award.

Read More
Speakers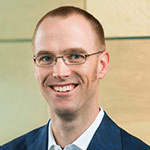 Tom Kulzer
CEO and Founder
Tom Kulzer is the founder and Chief Executive Officer at AWeber, the leading small business email marketing software, where he is actively involved in the company's strategic direction, growth and evolution. Since the company's start in 1998, Tom has nurtured it from a small start-up to a robust organization serving over 100,000 customers, all without public or venture funding.
Tom laid the foundation for AWeber while working at a computer hardware firm in the mid-1990s, where he realized sales prospects were falling through the cracks due to lack of proper follow up. By automating the delivery of personalized follow up emails to prospects, company-wide sales skyrocketed, and sales associates had additional time to spend pursuing new prospects.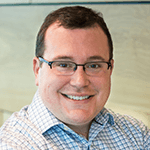 Sean Cohen
Chief Operating Officer
Sean Cohen is Chief Operating Officer at AWeber, the leading small business email marketing software company, where he oversees the activities of all teams and directors, collaborates with the CEO on strategic goals, and advocates AWeber's core values throughout all company initiatives.
Sean joined AWeber in 2001 as a member of the customer solutions team, where his pragmatic solutions to issues quickly distinguished him as a company leader. During his time at AWeber, Sean's role has expanded to include operations oversight, human resources, and execution of strategic initiatives.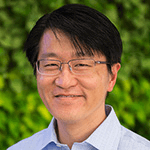 Young Hong
Chief Technology Officer
Young Hong is Chief Technology Officer at AWeber, where he leads a talented team of engineers to deliver innovative email marketing platform solutions that delight AWeber customers around the world. He is a passionate technology leader with more than 25 years of product development and service delivery experience.
Prior to joining AWeber, Young built and led high-performing, global teams to deliver, scale and operate complex webstore, mobile and omni-channel SaaS platforms for Radial, eBay Enterprise and GSI Commerce. At Deloitte Consulting and PricewaterhouseCoopers, he advised senior executives from Fortune 500 companies, implemented large business intelligence and data warehousing solutions, and led complex M&A integration efforts. Young holds a degree in Mechanical Engineering from the University of Pennsylvania.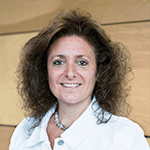 Hope Bear
Chief People Officer
Hope Bear is the Chief People Officer at AWeber, where she is responsible for developing and implementing AWeber's people strategy, which focuses on succession planning, leadership development, organizational development, change management and accountability.
Hope has more than 25 years of human resources experience in a variety of environments, including retail, distribution, manufacturing and technology. During this time, she has focused primarily on coaching, communication, mentoring, diversity, work-life, engagement and recruitment at IKEA, Kellogg and now AWeber. She holds a B.A in Psychology and M.A. in Human Resources from Temple University, and is currently pursuing a formal certification in coaching.
Hope's passion for helping people reach their potential has influenced her career greatly. Regardless of the company, individuals or environment, she has seen that a great sense of personal awareness, happiness and confidence positively affect individuals as well as business results.