In the News
AWeber's Tom Tate Shares Mission and Legacy with HostingAdvice.com.

Read More

AWeber's Justin Premick Reacts to Gmail's Changes to Image Caching

Read More

AWeber's CEO Tom Kulzer and COO Sean Cohen Discuss Best Places to Work Award [Video]

Read More
AWeber CMO Erik Harbison Gives Advice on Scary Email Marketing Mistakes to Avoid

Read More

AWeber Wins Best Places to Work in PA Award.

Read More

AWeber HQ featured on officesnapshots.com

Read More
Speakers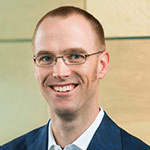 Tom Kulzer
CEO and Founder
Tom Kulzer is the founder and Chief Executive Officer at AWeber, the leading email marketing and automation platform for small businesses, where he is actively involved in the company's strategic direction, growth and evolution. Over the company's 24-year history, Tom has nurtured AWeber from a small start-up to a robust organization, that has enabled over 1 million customers to grow their businesses, all without public or venture funding.
Tom laid the foundation for AWeber while working at a computer hardware firm in the mid-1990s, where he realized sales prospects were falling through the cracks due to lack of proper follow up. By automating the delivery of personalized follow up emails to prospects, company-wide sales skyrocketed, and sales associates had additional time to spend pursuing new prospects.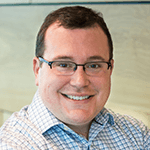 Sean Cohen
Chief Operating Officer
Sean Cohen is Chief Operating Officer at AWeber, the leading small business email marketing software company, where he oversees the activities of all teams and directors, collaborates with the CEO on strategic goals, and advocates AWeber's core values throughout all company initiatives.
Sean joined AWeber in 2001 as a member of the customer solutions team, where his pragmatic solutions to issues quickly distinguished him as a company leader. During his time at AWeber, Sean's role has expanded to include operations oversight, human resources, and execution of strategic initiatives.
Product Screenshots
Using these on a blog or in a review? Direct link to ensure your screenshots are always up-to-date.