Email marketing analytics made easy
Track everything from open rates to sales with a few clicks.
Target your audience
Based on your analytics, you can segment your email list based on open rates, purchases and more.

Send better emails
Analytics help you deliver awesome content to the right audience.
Drive traffic to your website
Create and track emails designed to boost your website's traffic.
Make more sales
Track your emails' revenue and send emails that make you money.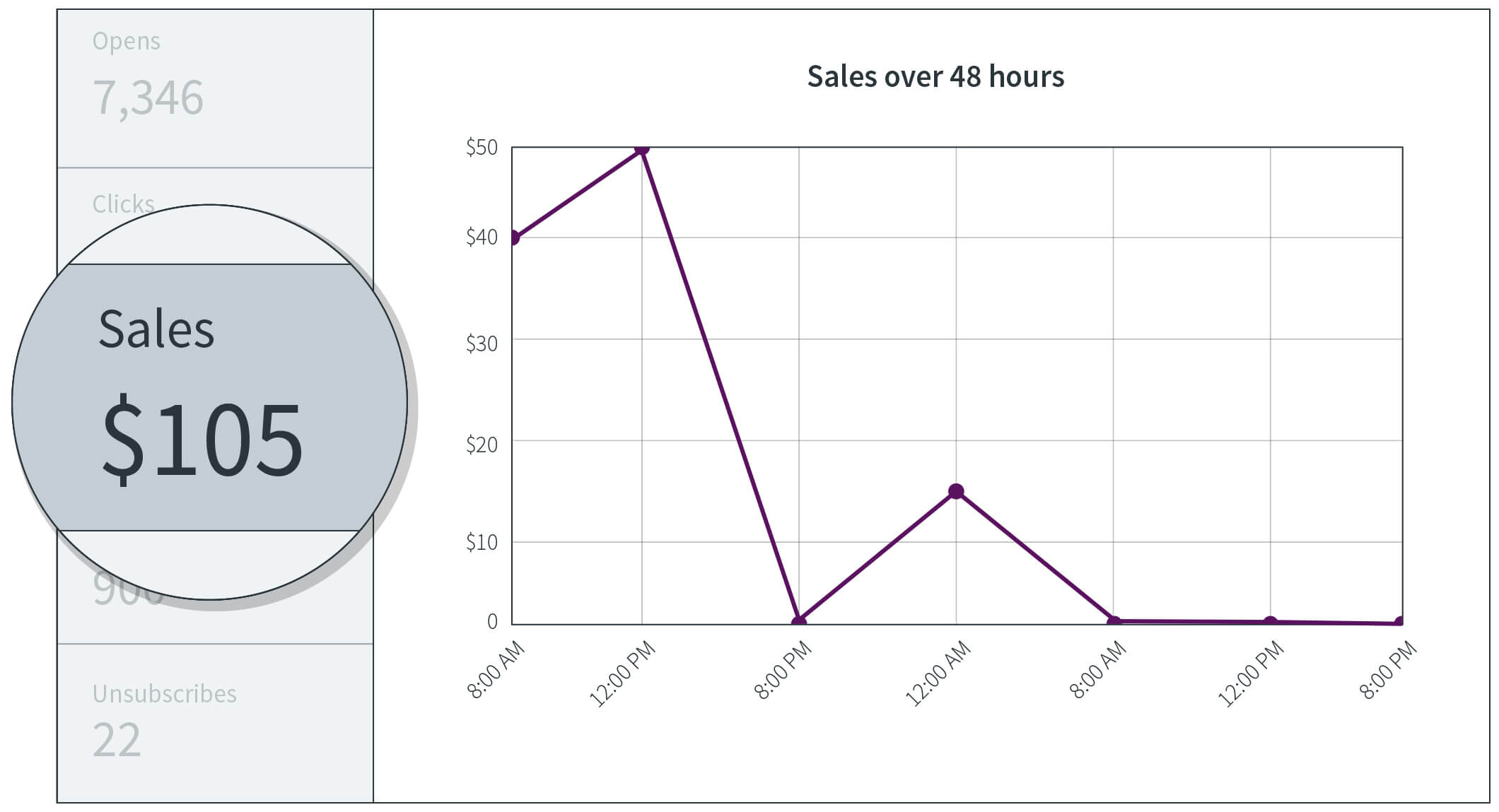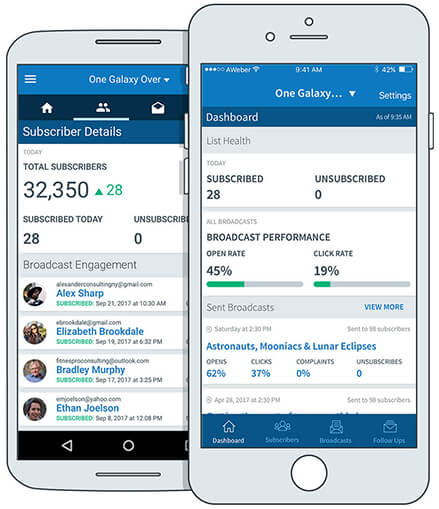 The AWeber Stats app is here
Get a 360-degree view of your email marketing any time, anywhere. View all of your upcoming broadcasts and keep tabs on subscribers — everything from where they signed up to how they've engaged with your emails — in an easy-to-read dashboard.
Download for iOS
Download for Android