Customize everything
Using our sign up form generator, create simple yet powerful sign up or opt-in forms. Customize your design to match your brand, add custom fields to learn more about your subscribers and even use forms to tag and segment subscribers to deliver targeted automated email campaigns.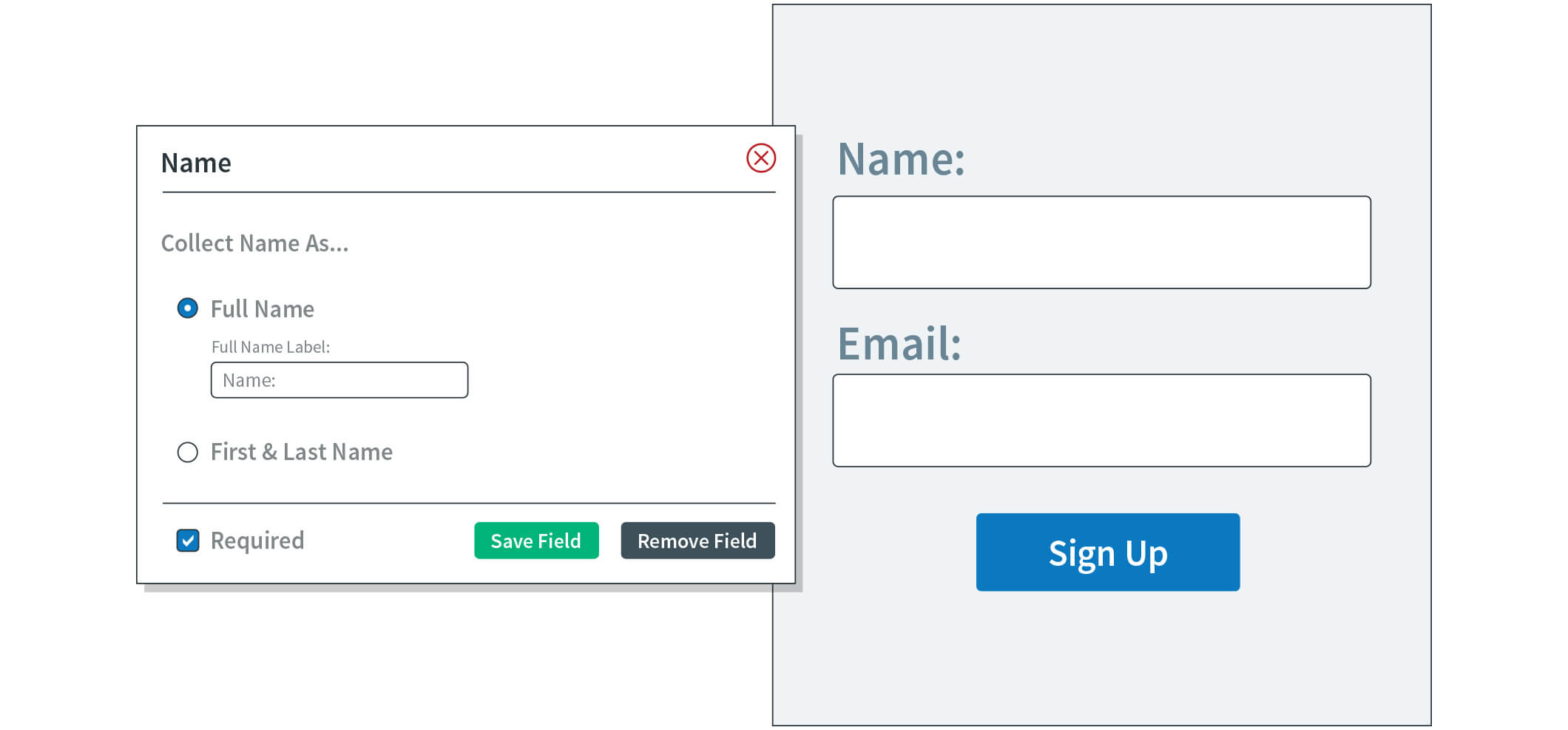 Grow your email list with ease
With hundreds of ready-to-use templates, it's easy to create professional sign up forms for your business in minutes.
Use flexible display options
Create dynamic opt-in forms that look good on any device. Choose to embed your forms on your website, in-line within a blog post, or build pop up, pop-over and lightbox forms that slide or fade in on a time delay.
Attract subscribers on Facebook or WordPress
Attract new subscribers directly on Facebook and WordPress with our easy form integrations. Add a form to your Facebook page, link a form to your Facebook subscribe button or place your form on your WordPress site or blog within minutes.
No website? Not a problem
You don't need a website to get started. We'll host your sign up form for you and give you a link to share directly with your networks. Start growing your audience before you even build your site.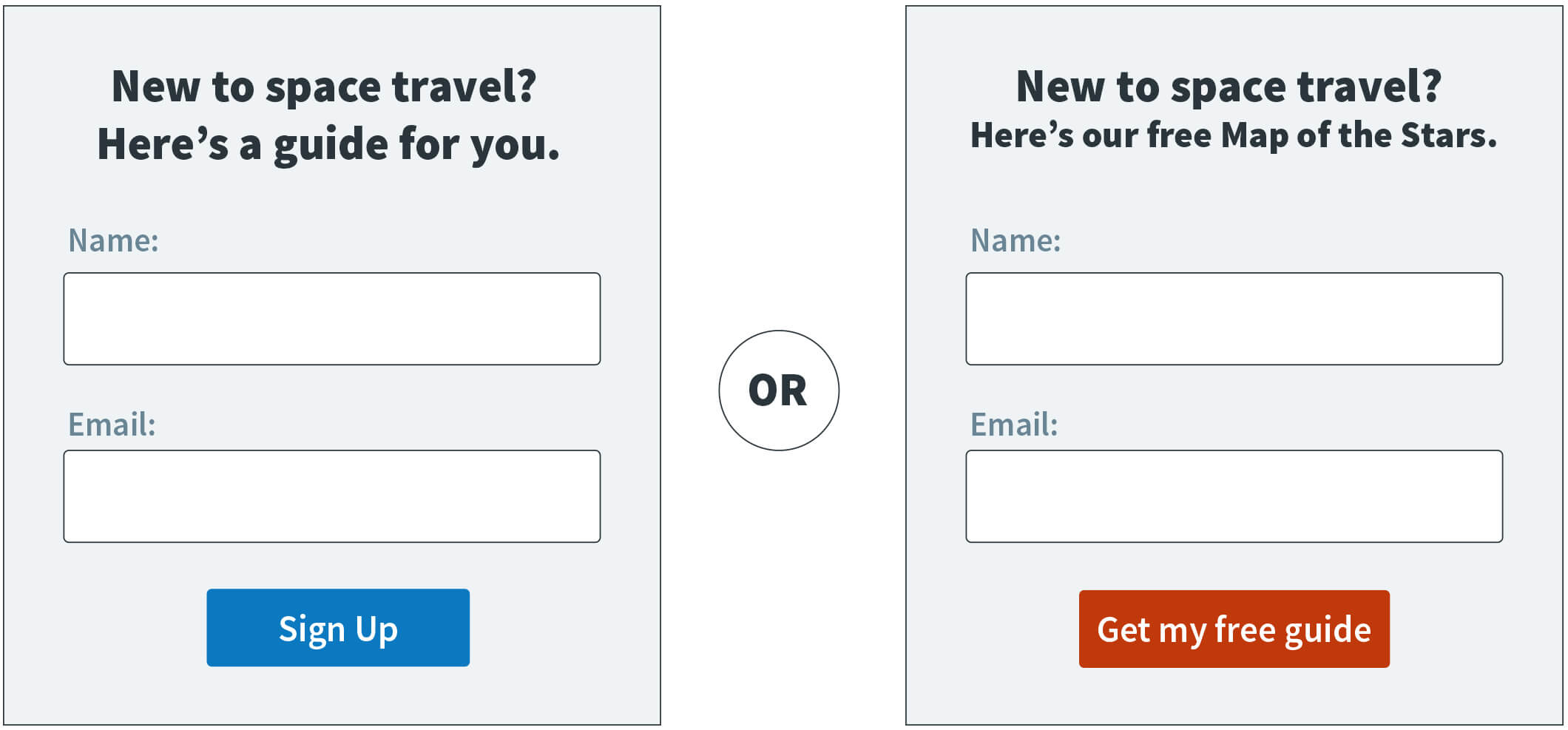 May the best form win
Split test your forms! Create forms with different offers or copy, then tell us which you'd like to test and we'll tell you which form gets more subscribers.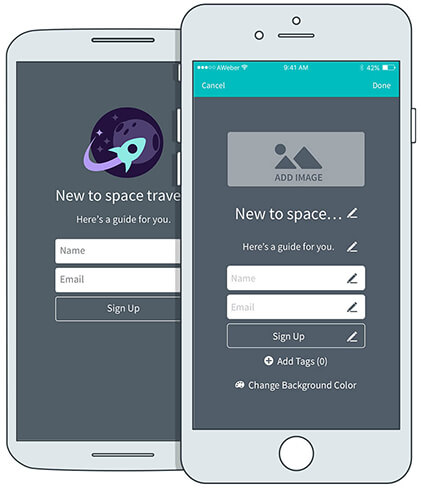 Atom App, your free list-growth companion
AWeber's Atom app is a mobile sign up form that lets you add new subscribers to your email list any time, anywhere.
Just choose the list you'd like to add to and let your new subscriber sign up. The subscriber will immediately receive your automated follow up emails. Growing your email list has never been easier.
Download for iOS
Download for Android
Grow your list on the go
Sign up forms… never leave home without 'em! You never know who you might meet. Atom lets you add names and email addresses to your list quickly and easily - even without a wireless connection!
Streamline your sign ups
With Atom, you avoid the time-consuming, pen-and-paper method of adding new subscribers. Simply hand your mobile device to your new subscriber and let them enter their information; or, set up a tablet as a personal kiosk. The design is customizable to fit your brand.