Curated stock images
Improve the look and feel of your emails with our huge selection of stock images. Popular categories include People, Travel, Business & Finance, Arts & Entertainment and many more.
Custom buttons
Add the finishing touches to your email with buttons in a wide array of color and size combinations. You'll find plenty of Call to Action, Social and Follow Me buttons to choose from.
Unlimited image hosting
Have your own images? You can upload as many images as you want, no need to worry about online hosting.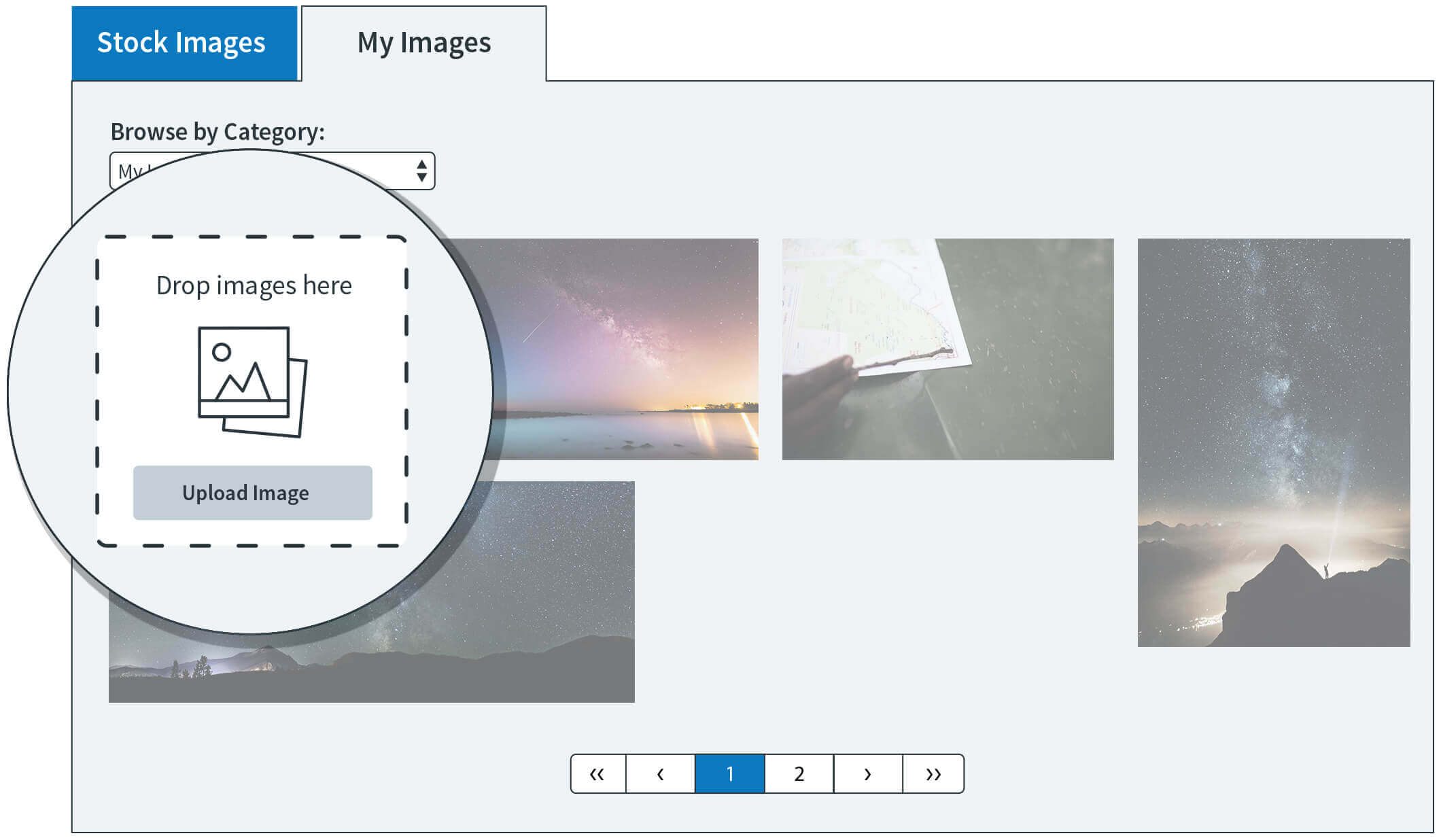 Drag and drop from your desktop
It's super easy to drag images from your desktop or any folder into the image gallery.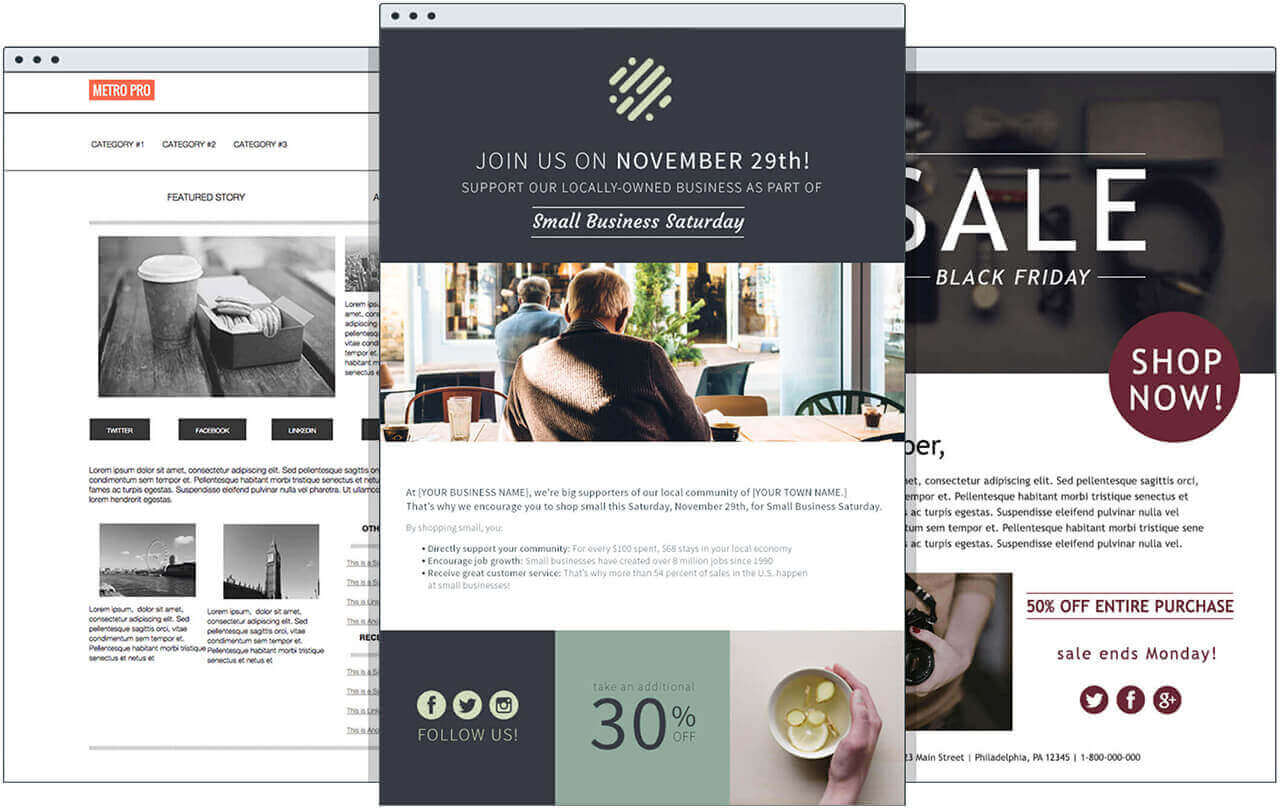 Easily create visual emails — at no extra cost to you.
Choose from thousands of pre-selected stock images from our gallery or drag and drop images from your desktop. Add buttons, photos and logos into your emails with a few simple clicks. Deliver beautiful, image-rich emails within minutes.
Get on board
Reach more readers. Show off your services. Deliver shareable content. With access to thousands of stock images and hundreds of HTML email and sign up form templates, AWeber makes it possible.