Email is the most obvious way to communicate with more people at the same time. Social can only take you so far — you don't get to reach your full audience anymore. Email preserves that. There's no filter, nothing to prevent us from getting through to them. And with AWeber, email marketing is very easy.
— James Cain, Vault Brewing Co.
Email Marketing Designed for Your Needs
Time-Saving Autoresponders
Automated emails save you time and keep your readers engaged.
Seamless Integrations
WordPress, Facebook, PayPal, Salesforce, Shopify, Heyo and many more to support all of your marketing programs.
Faster Email List Growth
Mobile-ready sign up forms and email templates that match your brand and make building your subscriber list a snap.
Easy Importing
Migrate your current list in minutes without another opt-in.
Industry-Leading Deliverability
Make sure your emails reach your subscribers with deliverability you can trust.
Live Expert Customer Solutions
Our team of email marketing experts is here 7 days-a-week to help you grow your business.
Customer Testimonials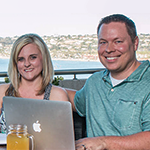 Shane and Jocelyn Sams
Flipped Lifestyle
"Nothing is as easy to use and set up as AWeber. It has a solid, easy-to-understand interface and is perfect for just starting out. We were able to get our opt-in forms up quick and create emails on the first day."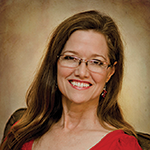 Kathryn Aragon
CrazyEgg
"I use AWeber's click-through rates to identify topics of interest for our audience. I also use it to "grade" our headlines, since click-through is tied closely to the title of the article in the newsletter. Email has also been a great resource for setting expectations and building relationships with our audience."
Monthly Pricing
| | |
| --- | --- |
| Subscribers | Pricing |
| 0 - 500 | $19 |
| 501 - 2,500 | $29 |
| 2,501 - 5,000 | $49 |
| 5,001 - 10,000 | $69 |
| 10,001 - 25,000 | $149 |
| More than 25,000 | Find out More |
Quarterly and Annual billing options also available.
How About Some Free Email Tips?
Get this 10-part series full of tips on how to grow your business with email.