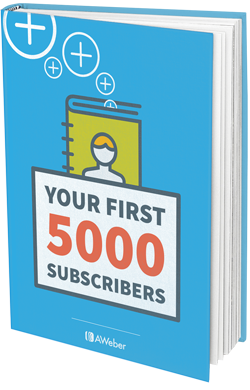 Kickstart Your Email Marketing
There's no question about it: email is one of the most effective ways to grow your business. We've created this guide to help you become a successful email marketer. You'll learn:
3 list-building tactics AWeber has discovered after years of countless tests

Examples of how other successful businesses have grown their lists

Steps to apply these tactics to your own business

A tried-and-true way to turn your website visitors into paying customers
Put the tactics in this guide to work, and watch your list grow! If you're not happy with your results, contact us and we'll refund your money, no questions asked.
Ready to grow your business with email marketing?