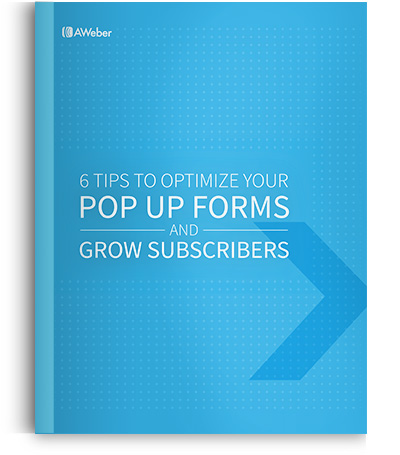 Learn the secret to creating pop up forms that work.
When used appropriately, the pop up sign up form can be an effective way to grow your list of email subscribers.
And that's why we created this guide — to ensure that you have everything you need to create a pop up form that invites people to subscribe to your email list. When you download the guide, you'll learn how to create pop up forms that:
Complement the user experience
Protect your sender reputation
Are well designed
Have a clear call-to-action
...and more!
Download the free guide

"Social can only take you so far — you don't get to reach your full audience anymore. Email preserves that. There's no filter, nothing to prevent us from getting through to them. Email is the most obvious way to communicate with more people at the same time."
— James Cain, Vault Brewing Company