Create professional-looking emails from scratch
Deliver image-rich messages with a few clicks - no design or coding experience required!
Customized emails
Choose the pieces you want from the toolbar, drag them into your message and customize them. It's that simple.
Plain text and HTML options
Prefer plain text emails? Want to hand-code your own? Don't worry, we make it easy to do that too.
Learn more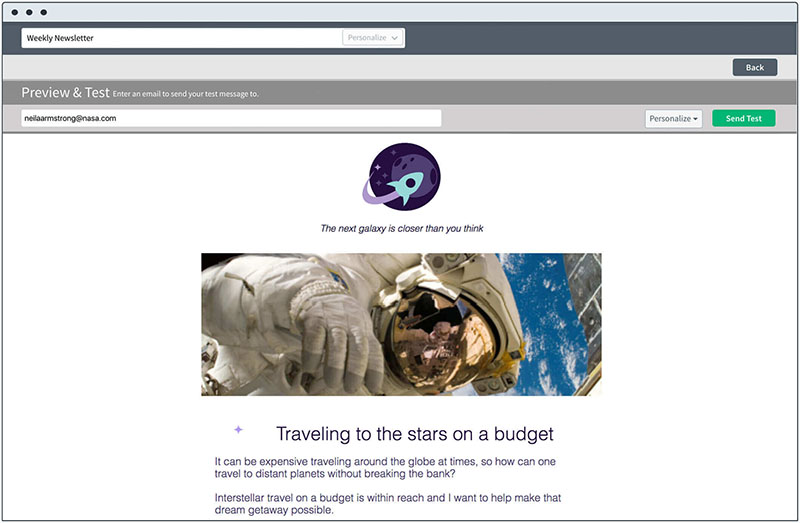 Message previews
Is your email ready to send? Be sure by previewing your message and sending test copies before scheduling your campaign.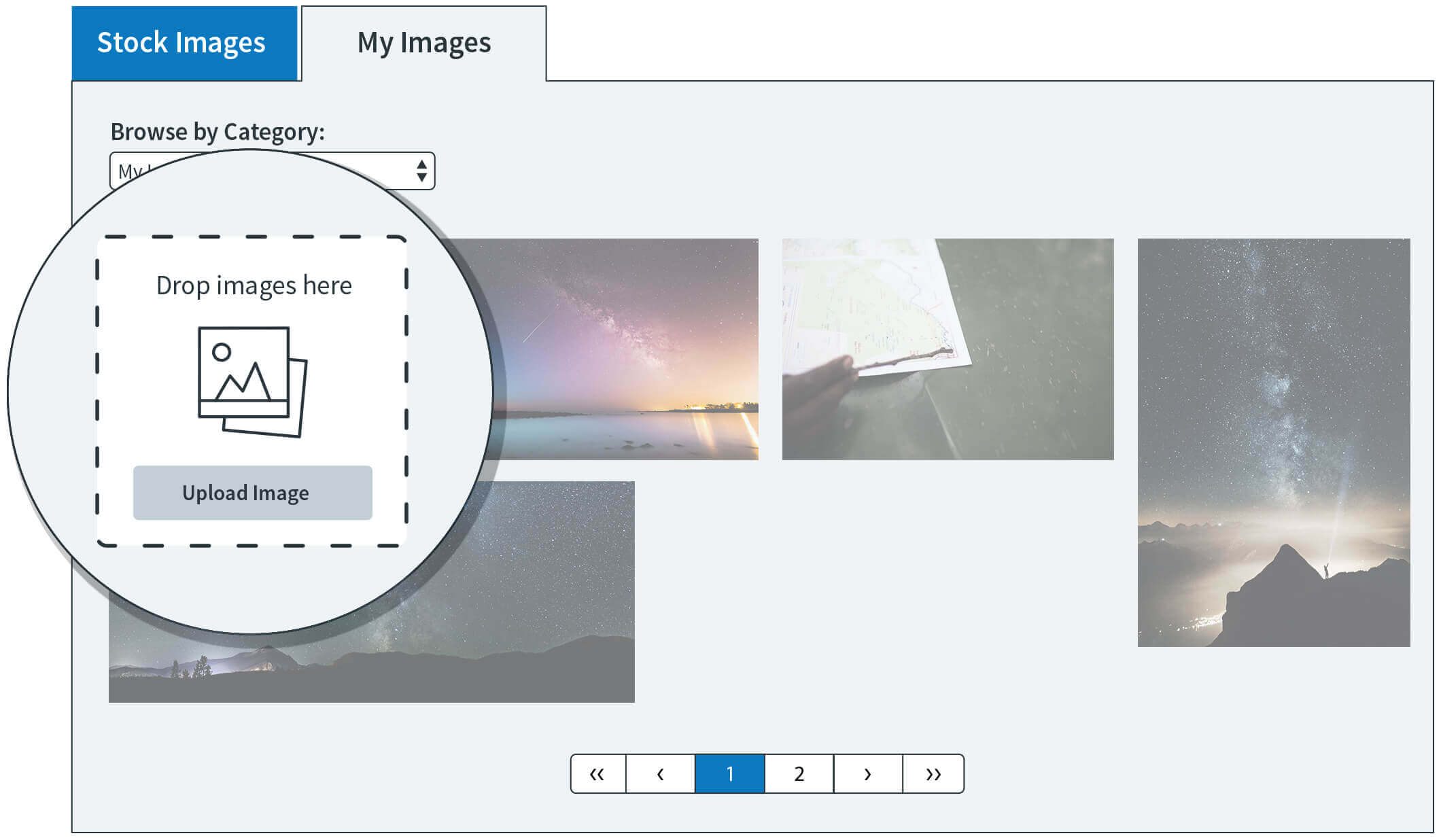 Thousands of free images
Choose from thousands of pre-selected stock images from our gallery or drag and drop images from your desktop. Add buttons, photos and logos into your emails with a few simple clicks. The best part? You can do it all from your AWeber account at no extra cost.
Add images to your emails right from your desktop or choose from 6,000+ free stock images.