The product team is the voice of the customer. We're product managers, UX designers and business development professionals who collaborate closely to create a remarkable platform. We make sure that our customers' ideas are heard and considered for future product updates.
A Day in the Life: Product & UX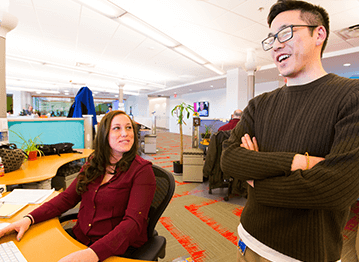 9:00 a.m.
---
Get feedback from customers and use that to cook up new features.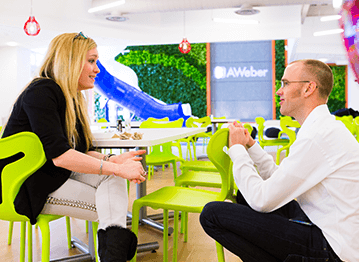 12:00 p.m.
---
Talk with team members over lunch about your recent research on the market and competitors.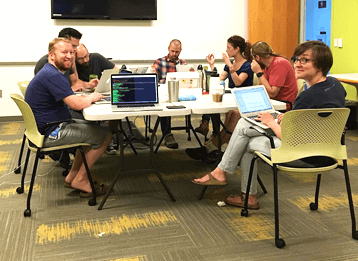 2:00 p.m.
---
Work with Engineering to plan product iterations and collaborate with partners to grow our application ecosystem.
Team Member Spotlight
Meghan
Product Manager, est. 2015
How did your scarf collection come to be? Do you have a favorite?
I started by justifying my shopping by buying a (RED) product, which happened to be a scarf. Then I wore it once, and my love affair with scarves began. The ones that I love the most were either made by someone or given to me by someone I care about.
If you could spend a day with any figure from the past or present, who would it be? What would you do?
My fun pick would be Tina Fey. We would eat our way through NYC, drink lots of coffee and laugh the day away.
What was the best conference you ever attended?
Mind The Product. Best Product Management geekery ever.