We're a fast-paced, collaborative team of content writers, growth marketers, PR experts and social media pros who are focused on helping business owners connect the dots between email marketing and success. To do so, we focus on educating customers and potential customers, as well as building relationships with partners.
Erik H.
Chief Marketing Officer
A Day in the Life: Marketing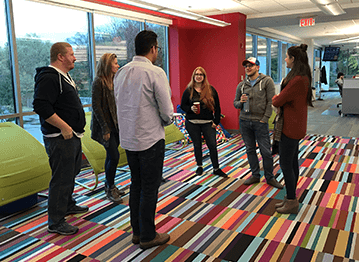 9:30 a.m.
---
Attend a stand-up meeting to share the launch or success of projects you're working on.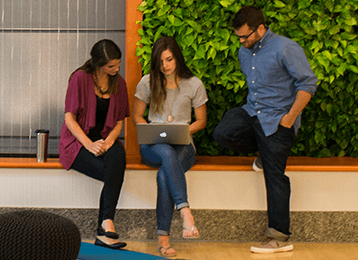 10:00 a.m.
---
Share ideas and get support on an upcoming project with your direct manager. Discuss which meetup or training certification would be best for you and your development.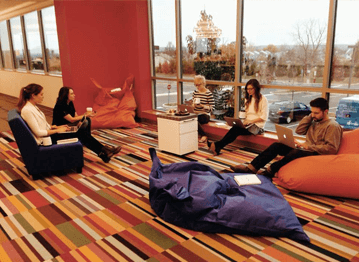 3:00 p.m.
---
Circle up with other team members to discuss the latest read from our book club list, and share the three things that helped you with a project.
Team Member Spotlight
Monica
Content Marketing Specialist, est. 2014
Who is your favorite author?
I love poetry (the classic, British kind), so I have to go with Keats. Although, I do have a new obsession with Jodi Picoult. I don't think there's a book I've read that hasn't brought me to tears.
What do you love doing outside of work?
Snuggling with my fluffy dog. Reading. Hanging with the hubby. Eating and cooking and eating foods I cook.
What is your favorite lunch at AWeber?
Lobstaaahh mac and cheese!
Age/band at first concert?
Either The Beach Boys at an age I don't remember or *NSYNC when I was 10. I have eclectic taste.