What is an Email Autoresponder?
An Email Autoresponder is a type of email automation in which a message is automatically trigger based on specific requested information.
How can I use AWeber's Email Autoresponder?
Set up a simple sequence of emails to be sent automatically on a schedule of your choosing. Keep your readers engaged by delivering custom drip campaigns — like a welcome series, product launch series, customer onboarding sequence, or even an online email course.

Just as affordable as it is powerful.
All AWeber users get access to our new and improved automation platform Campaigns at no extra cost! It's now easier than ever to leverage professional automation and create multiple autoresponder campaigns in your account — no costly setup fees or tinkering with a complex automation builder.
Send targeted emails to tagged subscribers.
Segment your subscribers using tags and trigger the perfect message to be delivered at the perfect time. Segmented emails drive sales and boost engagement. Use AWeber to build a funnel that converts.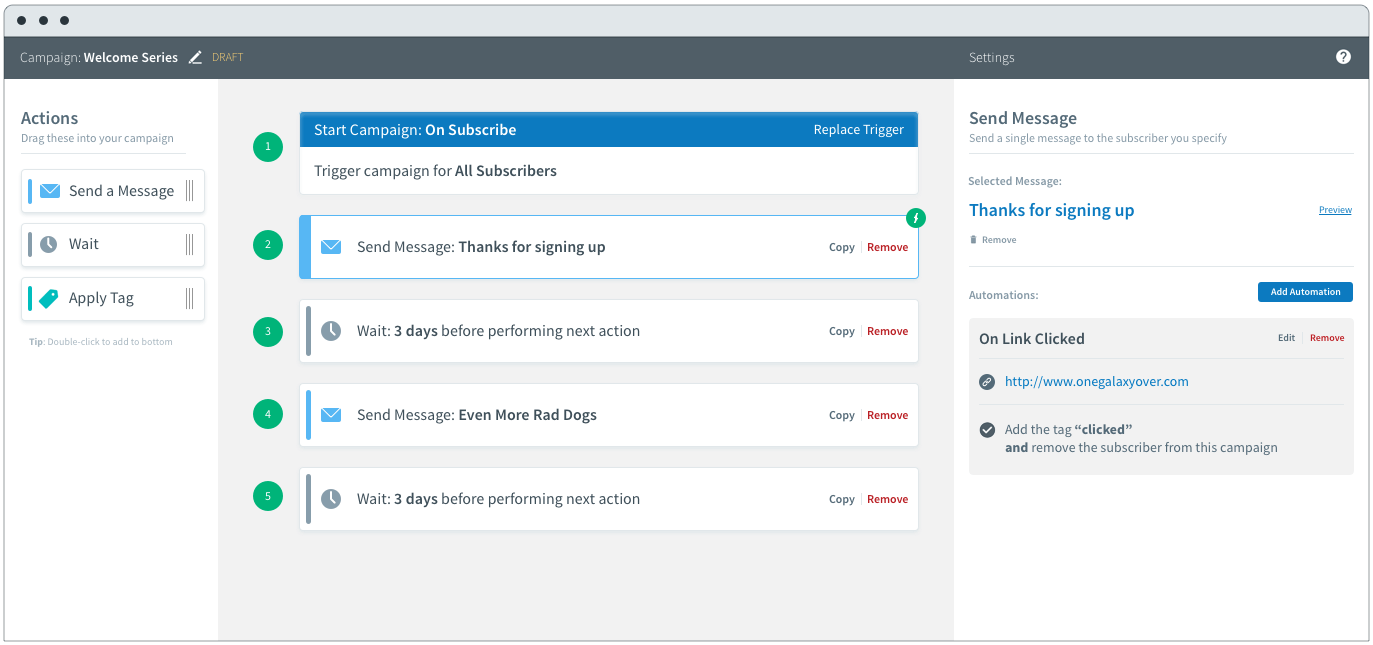 Save time.
Ready to stop working in your business and start working on your business? AWeber's automation will save you time, freeing you up to invest in other important areas of your business. Do more of what you love.
Build relationships that last.
With automated emails, you can build relationships with your audience at scale. Establish trust and credibility, deliver value and build your tribe of raving fans.
Data nerds rejoice!
Track your stats with AWeber's analytics platform or our free mobile app, Stats. See how your emails are performing by analyzing opens, clicks and engagement reports.
Free training and ongoing education.
AWeber users get exclusive access to live webinars, automation templates, master class sessions and more from our team of email marketing experts. Or, learn at your own pace by tapping into our massive library of video tutorials.