Message Editors
Wherever you are in your business journey, it's our goal to ensure you have the tools you need — regardless of your experience with coding and design. To make sure you always have the right canvas to work on, you can choose from three different editors to build your emails.
Email Templates
With email templates, you get the benefit of sending beautiful emails without the hassle of having to design them from scratch. Whether you choose a pre-made template in our message editor or have our expert designers create a custom template just for you, you'll be proud to send your emails.

Image Gallery
To create compelling, image-rich emails within minutes, you can upload images from your desktop or the Atom app into the image gallery. Or, take your pick from over 6,000 free stock images and buttons.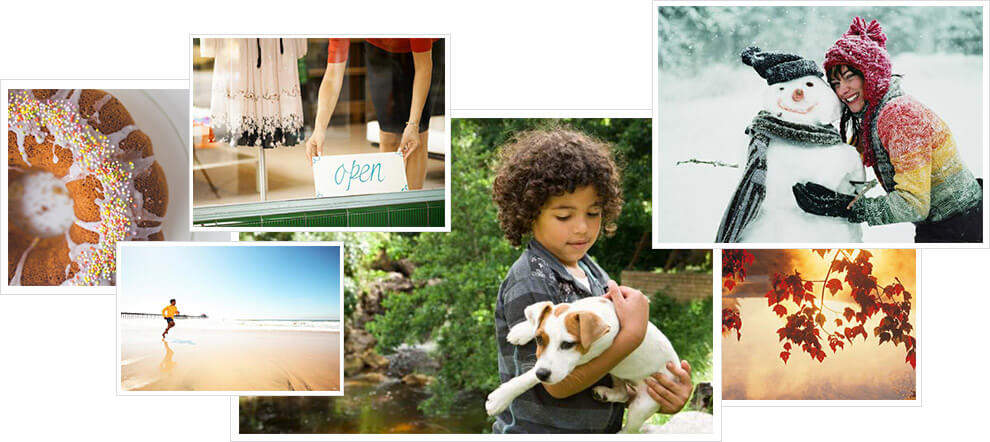 Your emails aren't going to create themselves.
Join the AWeber community.
Get AWeber Free
Pricing that works for you.
When you get all the email marketing tools you need for one price, you get the most for your money — really.
Learn More
Learn about sending emails.
Engage your subscribers when you send email newsletters, create an automated email course and more.
Learn More