What you'll need:
A website
Get more leads with two essential list growth tools.
By the end of this course, you'll have researched, created and launched two of the most important elements for list growth: your lead magnet and email sign up form.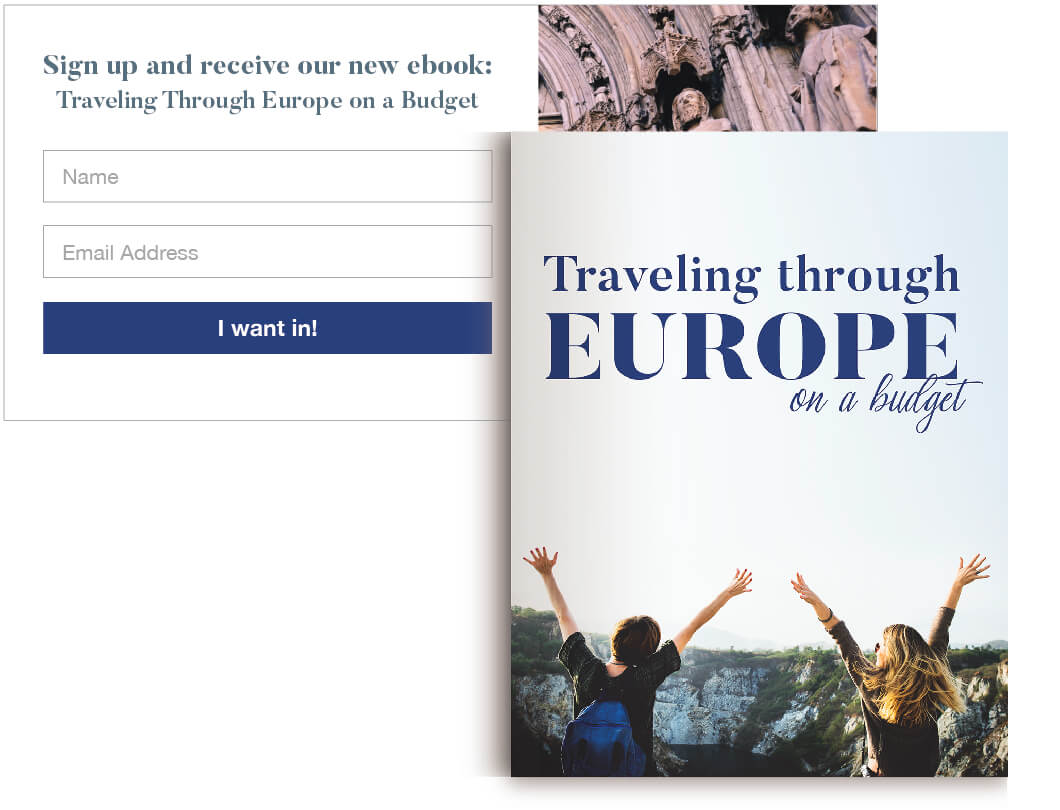 The sign up form you build during this course will help you:
Turn casual website visitors into email subscribers
Attract the attention of site viewers
Share the benefits of joining your list
Get more customers
The lead magnet you create will:
Give people a reason to join your list
Make subscribers excited about signing up
Build trust with your audience
Help increase email engagement for your list
Enroll in this easy course for free and build your own list growth blueprint.
We respect your email privacy.
The course curriculum
The six lessons in this course are self-paced. You can complete them all at once or choose to spread them out over six days or more. Here's what you'll learn in each lesson:
Lesson one:
Audience research and the lead magnet
Learn the number one way to make your incentive a success. Complete audience research and choose a topic for your lead magnet.
Lesson two:
Choosing a format for your lead magnet
This lesson will show you the different type of lead magnet formats and how you can choose the best one to get more email marketing leads.
Lesson three:
The start-to-finish plan for creating your lead magnet
Create and launch your lead magnet with expert advice and easy-to-use tools. And get writing tips to guide you along the way.
Lesson four:
Selecting your sign up form
In this lesson, learn the ins and outs of the seven most-popular form types and determine which type will help you reach your list growth goals.
Lesson five:
Sign up form tools that work for you
The best sign up platforms for growing your email list and how to choose one that fits your needs.
Lesson six:
Copywriting and design strategies to make your sign up form convert
Get simple optimization hacks to create a sign up form that will grab people's attention and get them to subscribe.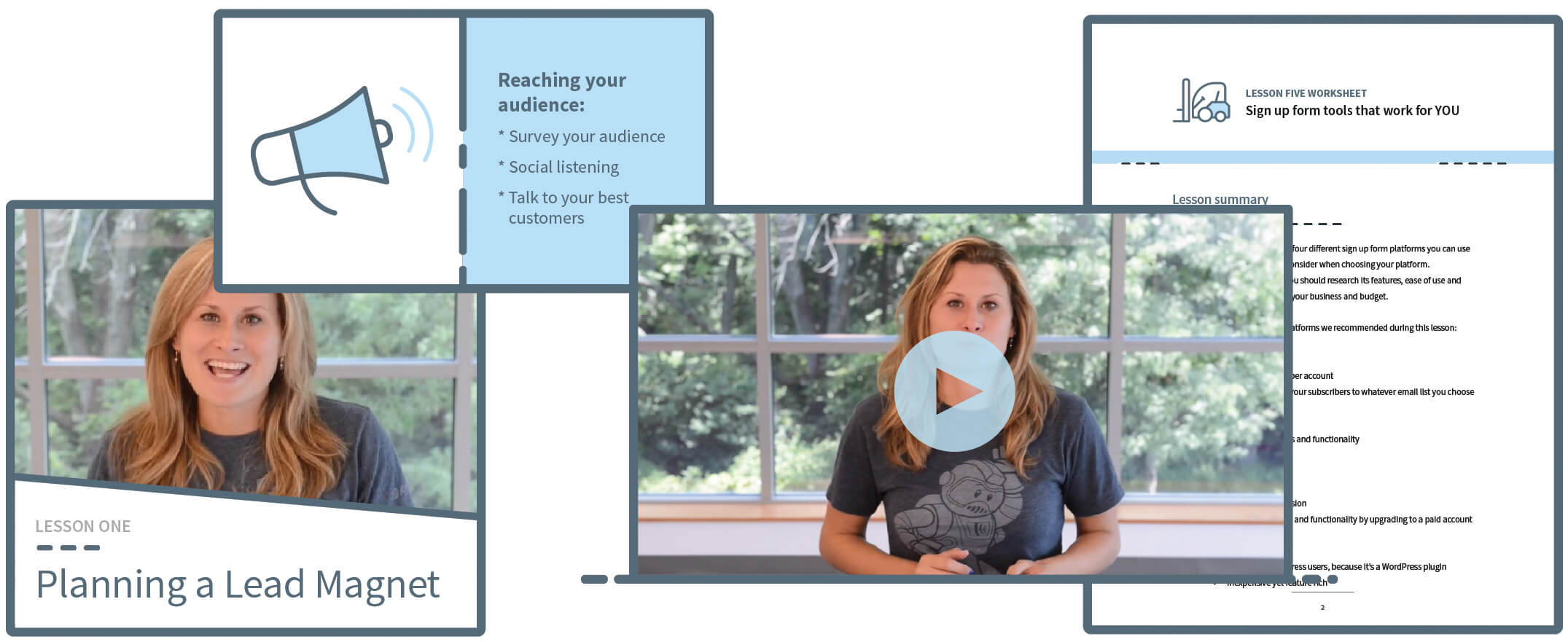 Everything you need to grow. All in one course.
Building your form and lead magnet doesn't need to be a chore or take weeks or months. This course gives you the email growth hacking tools you need to quickly and effectively create them. Here's what's included:
Six video lessons
These videos are packed with valuable content. All under 10 minutes in length, you can watch them all at once or while you drink your morning cup of coffee.
Simple homework
Each lesson comes with easy-to-follow homework that'll help you apply what you've learned and create the list growth tools you need.
Worksheets
To make your homework even more simple, you'll get worksheets to guide you through each step. The worksheets will expand on topics learned in class and help you apply them.
Lesson resources
Confused on a certain topic? Ready to devour even more great information? The lesson resources will help you master the topics you're feeling unsure about and dive into more advanced ones if you're ready.
Enroll in this easy course for free and build your own list growth blueprint.
We respect your email privacy.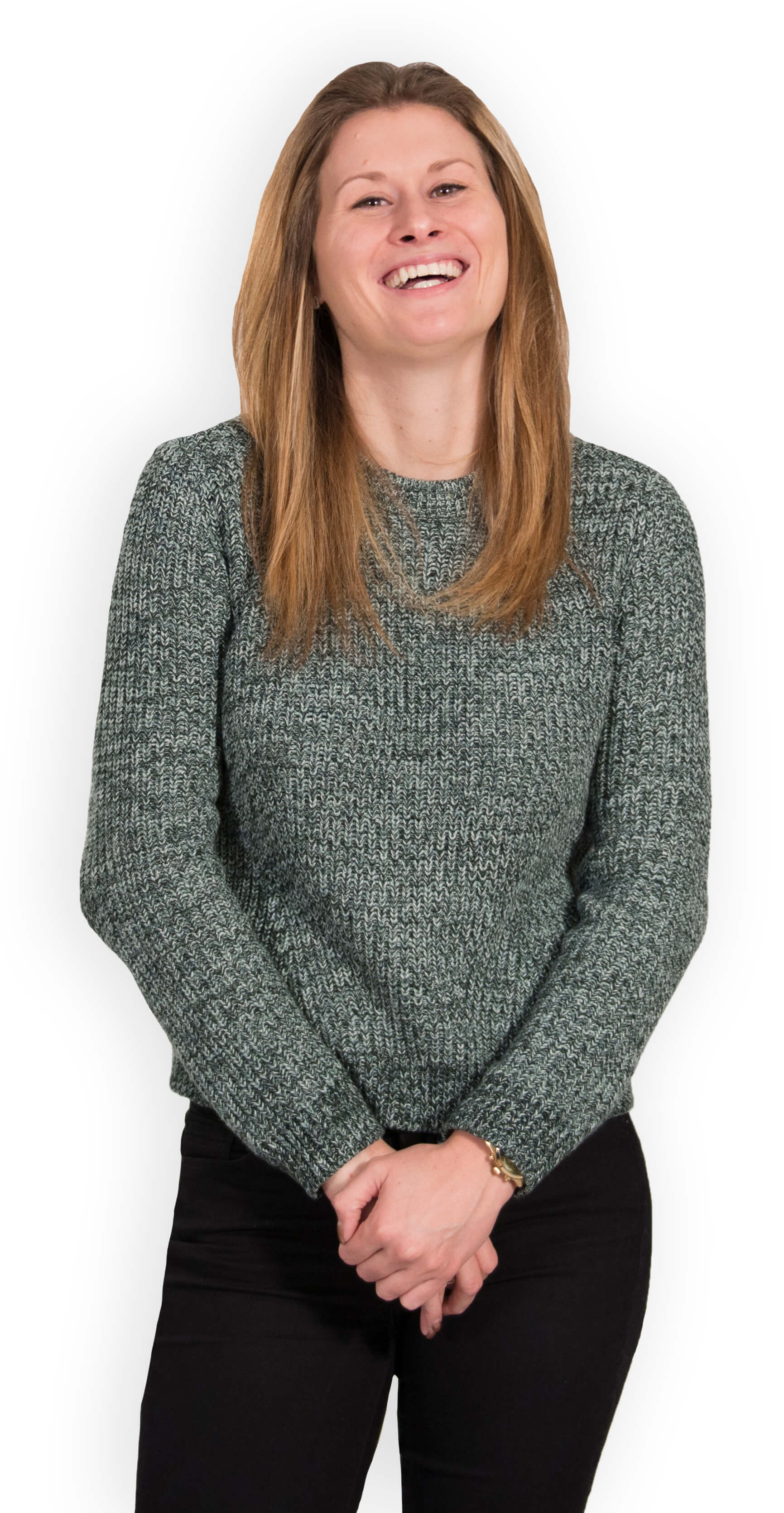 Meet the instructor
Liz Willits
Content Marketing Specialist
I lead AWeber's sign up form strategy, so I spend quite a bit of time split testing forms, creating incentives and building AWeber's email list. Through this experience, I've learned firsthand how to get more people to subscribe to your email list. Beyond list growth, I spend my time organizing promotional campaigns, hosting webinars, writing and editing content and optimizing our email marketing strategy.