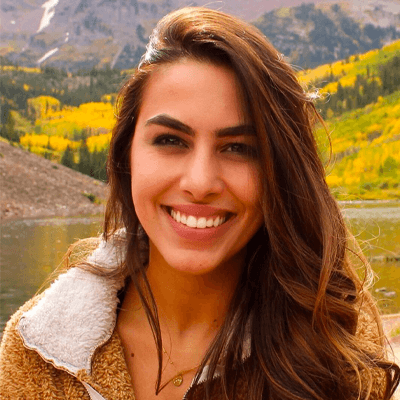 Steffney Loganbill
---
Administrative Tasks
Customer Service (Outsourced)
Marketing Strategy
Optimization
---
Pricing:
Reception Services: $309/month for 100 receptionist minutes / Chat Services: $249/month for up to 20 chats
AWeber customers can save 3-5% off Ruby with promo code
Ruby is a US-based, live virtual receptionist and chat company dedicated to helping businesses grow. You could say they are people in the people-business, focused on making positive impressions on behalf of their customers from the very first "hello!"
More than a traditional answering service, Ruby serves as a true extension of your business. From answering, transferring, and routing your callers to taking messages, collecting critical intake information, and placing outbound calls on your behalf, having Ruby on your team is like having an in-house hire, at a fraction of the cost. In fact, your callers will probably never guess they aren't taking calls from right inside your office!
With the help of award-winning professionals turning callers into customers and website visitors into leads, you reclaim valuable time to do the work only you can do. Whether you're working remotely, on-the-go, or in the office, the Ruby app puts the power of the front desk in the palm of your hand, giving you the freedom to run your business from virtually anywhere.
Ruby is trusted by over 10,000 business owners to create the kind of first impressions that lead to lasting loyalty, 24/7/365. They are never late, sick, or on vacation, so you can rest assured that every call or chat is answered by a highly-trained customer service professional. Start putting the personal back into business with Ruby, today!
How can Ruby help you?
Grow your business: Increased sales inquiries, measurably better customer satisfaction, and up to 10 hours a month of time back in your schedule.
Deliver personalized experiences: Every call and chat are backed by tools that create great impressions for your customers, from name pronunciation to personal notes that build connections.
Build customer loyalty: Missed phone calls and chats are missed opportunities. Ruby's live, US-based receptionists help you build meaningful customer connections that win trust and business.
Stay connected anywhere, anytime: With just Ruby and a cell phone, you can manage your service with the Ruby app. Control call handling from anywhere, and return customer calls right in the app from your business phone number. And, ensure every call and chat is answered (day or night).

AWeber customers can save 3-5% off Ruby with promo code
Get in touch