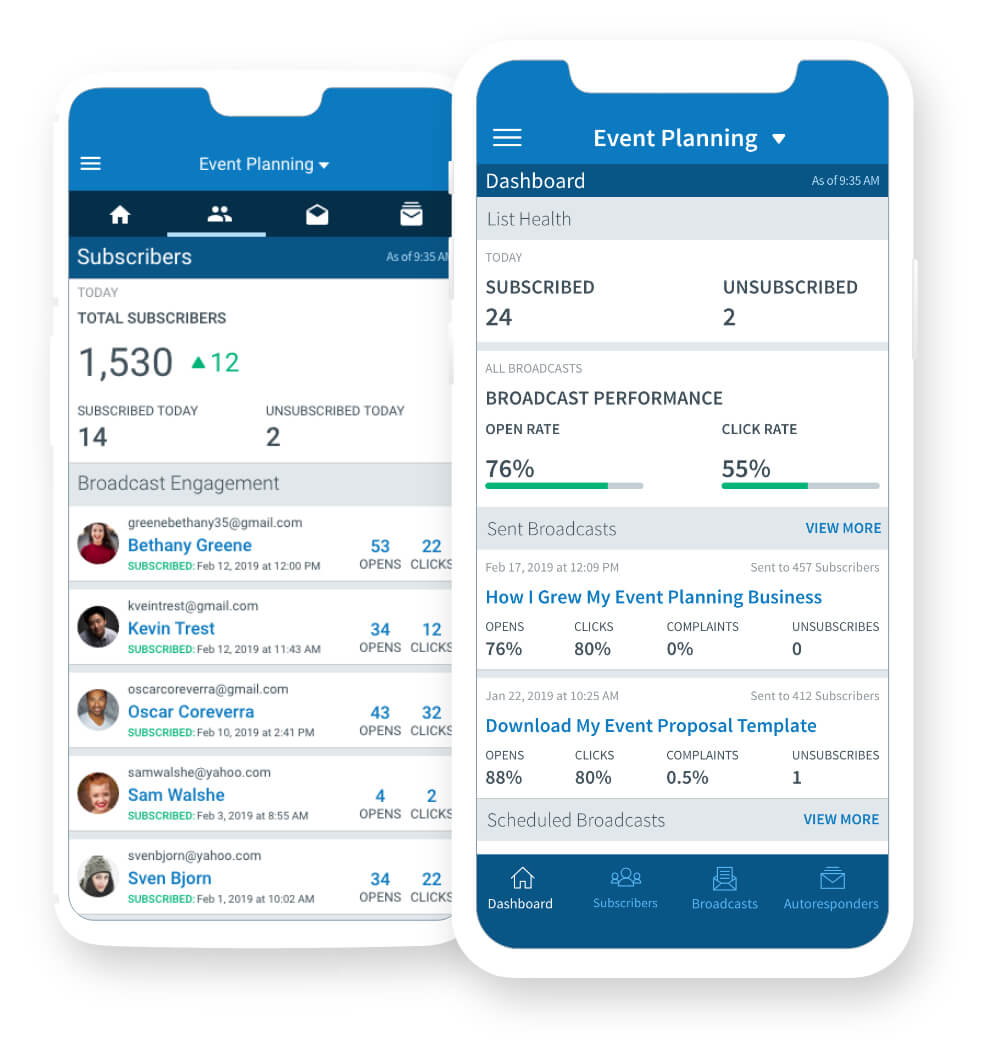 AWeber Stats
Download AWeber Stats now to check your email marketing stats from your iPhone or Android device.
Download for iOS
Download for Android
Gain a holistic view of your campaign with an email marketing app that gives you up-to-the minute stats on scheduled broadcasts, sent messages, subscriber activity and follow up messages.
Check scheduled broadcasts
Use the AWeber email marketing app to view all of your upcoming broadcasts — including dates and times they'll be sent — to get a 360-degree view of your email campaign any time, anywhere.
View your subscriber stats
With this mobile marketing app, you can keep tabs on individual subscribers and see when and where they signed up, how many messages you've sent them and how they interact with your messages.
Watch your opens and clicks
Check out open and click rates per subscriber, recent subscribes and unsubscribes, bounce rates and complaint rates for each of your sent broadcasts, all from your iPhone or Android device.
Keep tabs on follow ups
Monitor the stats on your follow up messages with on the go and up-to-the-minute updates on open rates.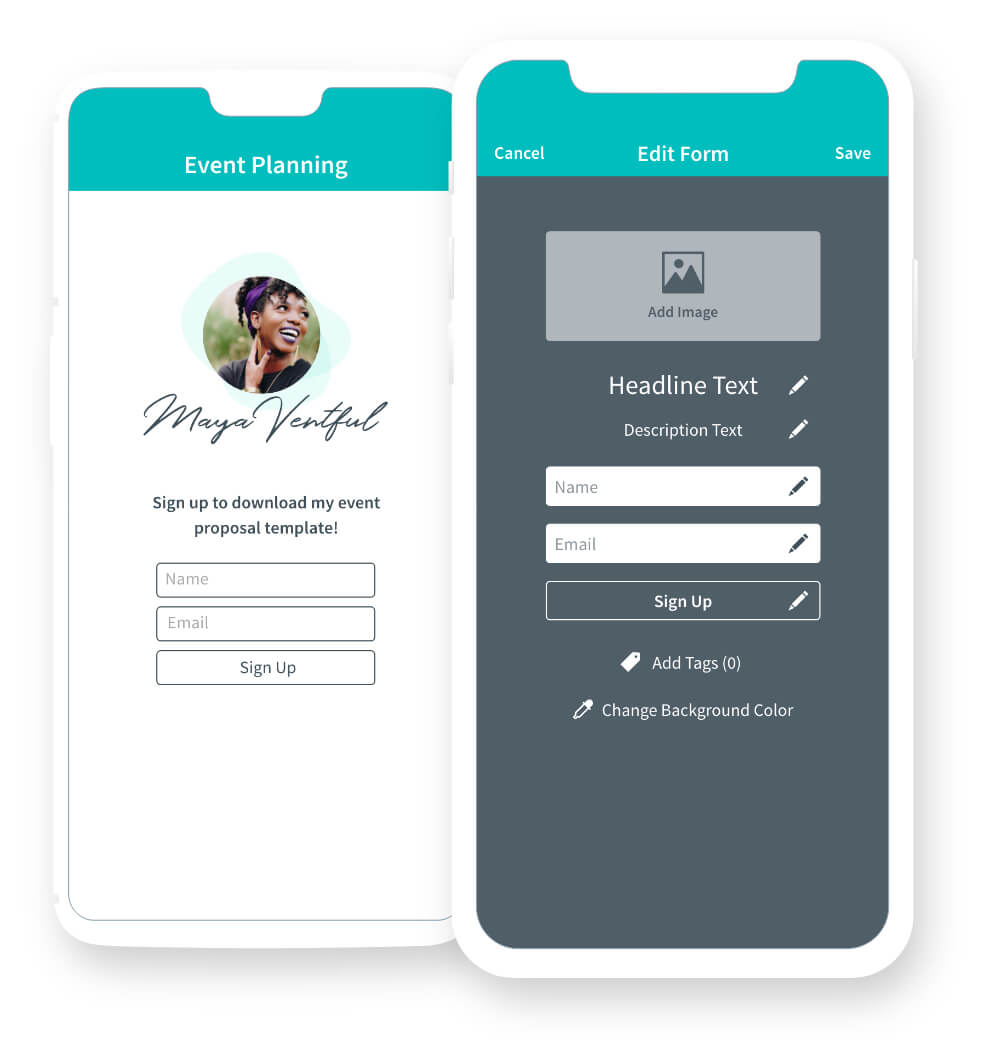 Atom App
AWeber's Atom app is a mobile signup form that lets you add new subscribers to your email list any time, anywhere.
Just choose the list you'd like to add to and let your new subscriber sign up. They will automatically receive your first follow up message immediately. Growing your email list has never been easier.
Download for iOS
Download for Android
Grow your list on the go
Signup forms… never leave home without 'em! You never know who you might meet. Atom lets you add names and email addresses to your list quickly and easily - even without a wireless connection!
Streamline your sign ups
With Atom, you avoid the time-consuming, pen-and-paper method of adding new subscribers. Simply hand your mobile device to your new subscriber and let them enter their information. Or set up a tablet as a personal kiosk. The design is customizable to fit your brand.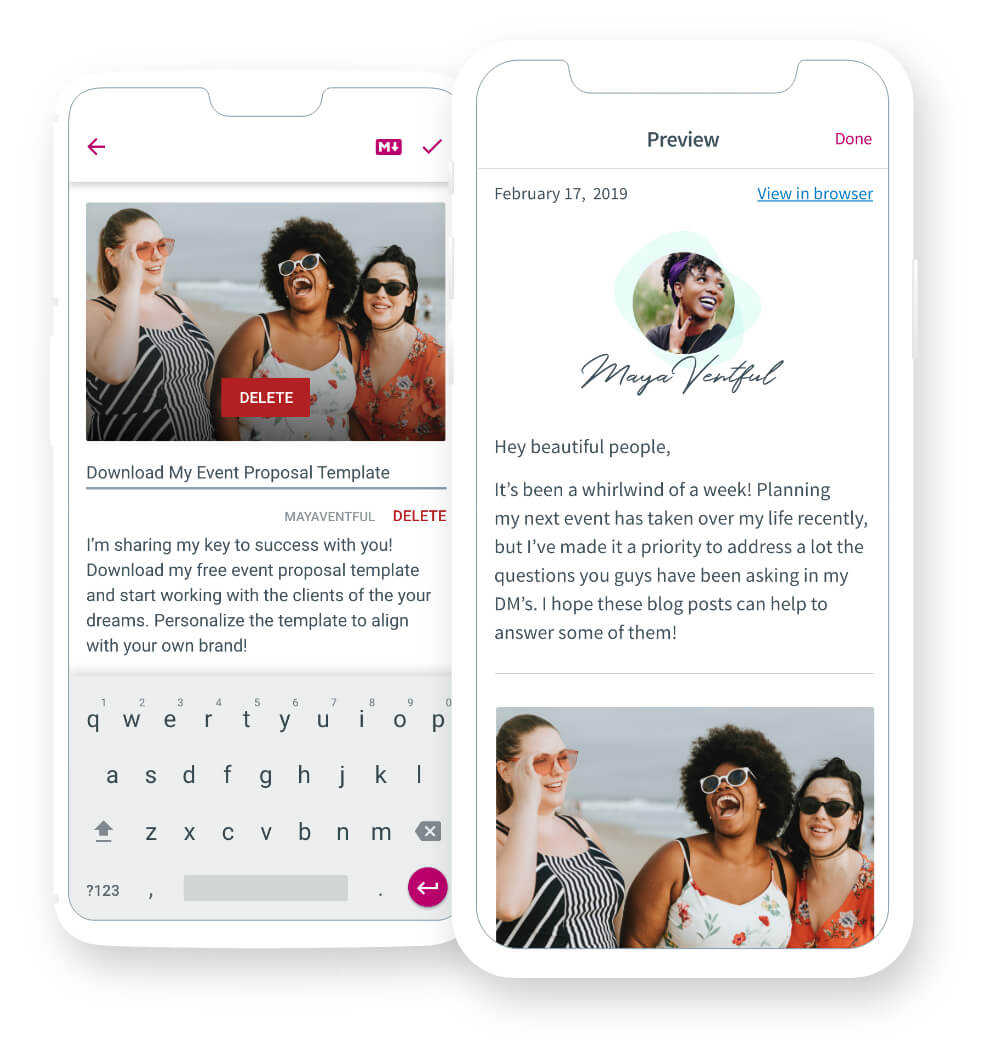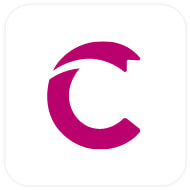 Curate
Easily construct your own curated newsletters. Just collect and personalize content, then send it to your growing audience.
Download for iOS
Download for Android