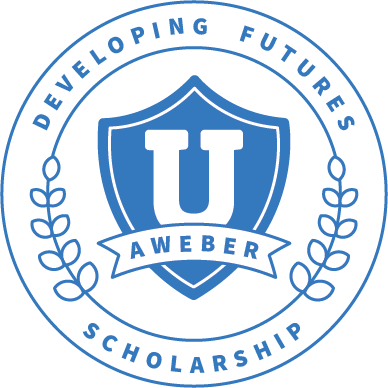 The AWeber Developing Futures Scholarship
Program Overview
The AWeber Developing Futures Scholarship, which grants a $2,500 scholarship to one college student each year, is awarded to undergraduate students studying in the Business/Marketing/Communications fields, as they pursue their educational and professional goals.
It is AWeber's mission to help entrepreneurs and small business owners be successful as they connect with and grow their communities. As part of that mission, we know that drive is something that is nurtured over time — and it all begins with investing in the young individuals who will be the entrepreneurs, business owners and hard-working professionals of the future.
Thank you for your interest in The AWeber Developing Futures Scholarship.
The deadline for submissions was May 31, 2017. Check back for updates and information about the winner!
Meet our Previous Scholarship Winners
About AWeber
AWeber is an easy-to-use email marketing tool that allows business owners and entrepreneurs to cultivate relationships with customers and grow their business. Since 1998, AWeber has been the email engine powering the growth of organizations around the world. Today, more than 100,000 small- and midsize-businesses, entrepreneurs, agencies and nonprofits are making the most of AWeber's sophisticated email marketing platform. Learn More
About Your Essay
Please be aware that by submitting an essay, you are granting AWeber an unlimited license to use your essay in whole or in part as we see fit, and relinquishing any copyright to your essay. If you do not agree with this, do not apply for the AWeber Email Marketing Scholarship.