We're a group of fast-paced, laser-focused salespeople who work to acquire new customers and help them get AWesome results with their email marketing. Whether we're assisting someone as they transition to AWeber or meeting with potential customers, our team is always on the move, working with and educating customers on how to achieve success.
A Day in the Life: Sales Team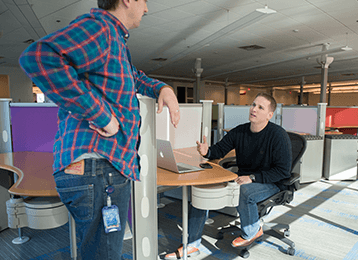 9:00 a.m.
---
Attend the Weekly Sales Meeting, where we talk about our weekly goals, what's working and areas where we can improve. Then, get an update on our monthly sales numbers, and opportunities to collaborate with different departments on new projects.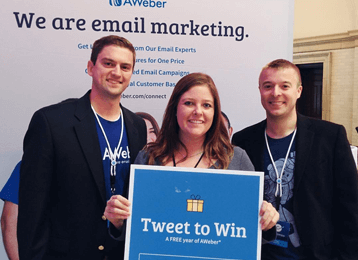 2:00 p.m.
---
Celebrate another new customer success story, where an AWeber product was truly the right solution for their needs.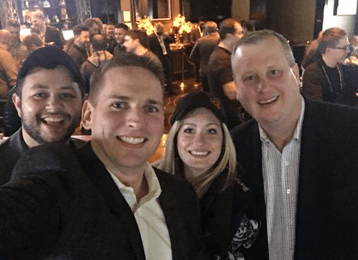 7:00 p.m.
---
Attend a Trade Show for a chance to network with that next new customer, or thank our current customers for their continued business.
Team Member Spotlight
Patrick
B2B Sales Specialist, est. 2014
How long have you been playing the guitar? What songs do you know?
Three months… working on it! "Wagon Wheel" by Darius Rucker, which everyone around me now hates, and a few Jason Aldean songs.
What's your favorite lunch at AWeber?
Po-boys! Love me some shrimp.
What's your favorite thing about coming to work each day?
Every day is different, and we're always thinking of new ways to grow the business.