Design at AWeber is focused on creating experiences and interactions that people love. We're a mix of brand designers, UI designers, videographers, illustrators, and creative thinkers who work together to help our customers become successful while also leaving them happier than they were before they interacted with us.
Chris V.
Creative Director
A Day in the Life: Design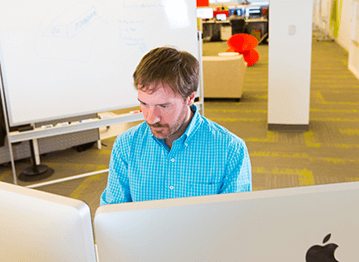 9:30 a.m.
---
Create a mockup or prototype of an experience that solves a customer problem.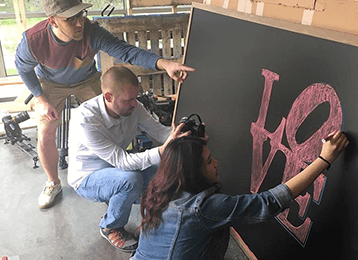 11:00 a.m.
---
Attend a design critique to get feedback from other team members on a project you've been working on. You'll leave this stoked!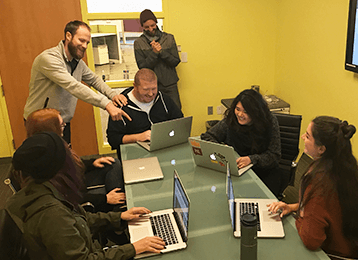 3:00 p.m.
---
Lead a cross-departmental kickoff meeting and host a free form creative exercise to get everyone hyped for a new project.
Team Member Spotlight
Michael
Art Director, est. 2013
What got you into carving spoons?
I watched a YouTube video and wanted to try my hand at it. Plus, I enjoy working with my hands as an alternate creative outlet to staring at a screen.
What's your favorite thing about coming to work each day?
Getting to work with talented people and test assumptions.
What's your favorite lunch at AWeber?
Mac-n-cheese steak with Sriracha.
How do you pronounce GIF?
The right way: a hard "G" sound like "gift."